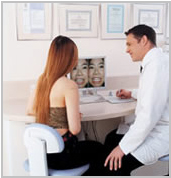 Our doctors and staff are highly trained in ALL aspects of dentistry.  However, to us, dentistry is more than procedures. Here are the unique benefits you will find at Bishop Dental:
When you love your work, it shows.
Our mission is perfection in dentistry.  Our desire to achieve this goal is fueled by our love of what we do.  You will notice this in every appointment. You'll see!
Patients are more than a chart.
Patients are not forgotten when they leave our door.  Through the years our patients have become our friends.  We want the best for our friends.  This creates a special dynamic that brings ease and comfort to your time with us.
The Price IS right.
If you have seen the cost of dentistry throughout Utah, you will find our prices not only fair but welcome!
We have payment options.
We prioritize treatment so you are not overwhelmed.  Often we can space out treatment needs in order to fit your budget constraints.
The Golden Rule
We try to put ourselves in your shoes. We don't want to be hurt, uncomfortable, taken advantage of or talked down to.  We strive to treat every patient the way we would want to be treated.
Beautiful and predictable results!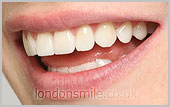 With over 25 years of combined experience we have seen what works and what doesn't.  Our patients can rest easy knowing that we never cut corners or settle for "OK".  This leads to great results over and over again!